Artículo
UNIDO participates in Colombia´s International Environment Fair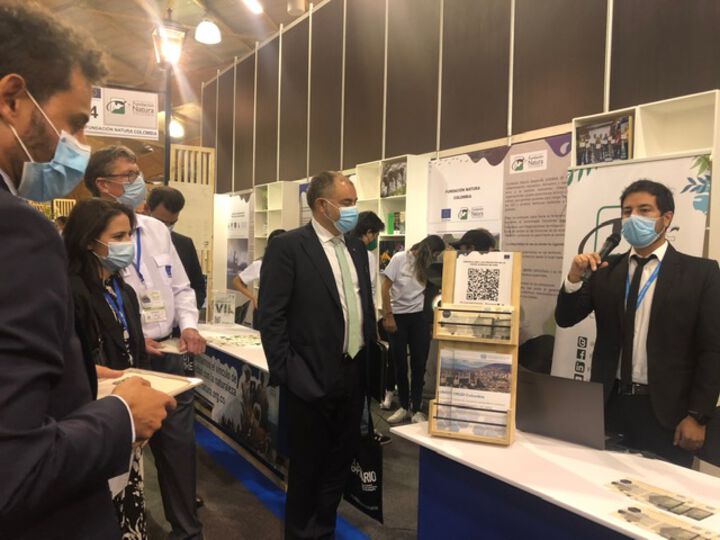 From 29 September to the 2 October 2021, UNIDO participated in the International Environment Fair, (Feria Internacional del Medio Ambiente, FIMA) one of Latin America´s most relevant and important event regarding sustainability and environmental conservation.
For the 2021 edition, the European Union was the guest of honor, which led to more than 20 projects supported by the EU featured in an exclusive pavilion at Corferias in Bogotá, Colombia.
UNIDO attended with the project "Rural development and empowerment of the Community Councils of the Choco Department through the sustainable use of natural and mineral resources" which is implemented alongside the European Union and the Ministries of Environment and Sustainable Development, and Mines and Energy, as well as key partners such as the Artisanal Gold Council (ACG), Asprodema (the Producers Association from Medio Atrato in Chocó) and the Technological University of Chocó.
The project, which is being implemented since 2020, works around three main components:
1. Strengthen the technical capacities and expertise in mining extraction to contribute to a more responsible gold mining sector and mitigate its environmental impact;
2. Develop alternative productive projects to mining that can become a sustainable source of income, and can allow the community to migrate to legal and affordable productive projects;
3. Strengthen the decision-making capacities of the members of the community councils and support women in empowerment processes to strengthen their leadership role in the artisanal gold mining sector and their communities.
The event presented an opportunity to showcase the activities done to promote responsible mining, the creation of alternative livelihoods, community empowerment and gender equality in the region, as well as UNIDO´s role in encouraging inclusive and sustainable development for men and women in the department of Chocó.
The international fair organized by the Ministry of Environment and Sustainable Development, the Chamber of Commerce of Bogotá and the Environmental Business Union (CAEM, for its initials in Spanish), received visitors from different sectors, public and private organizations, national and local governmental entities, academia and civil society organizations specialized in the main topics featured, including circular economy, recycling, conservation and sustainable development.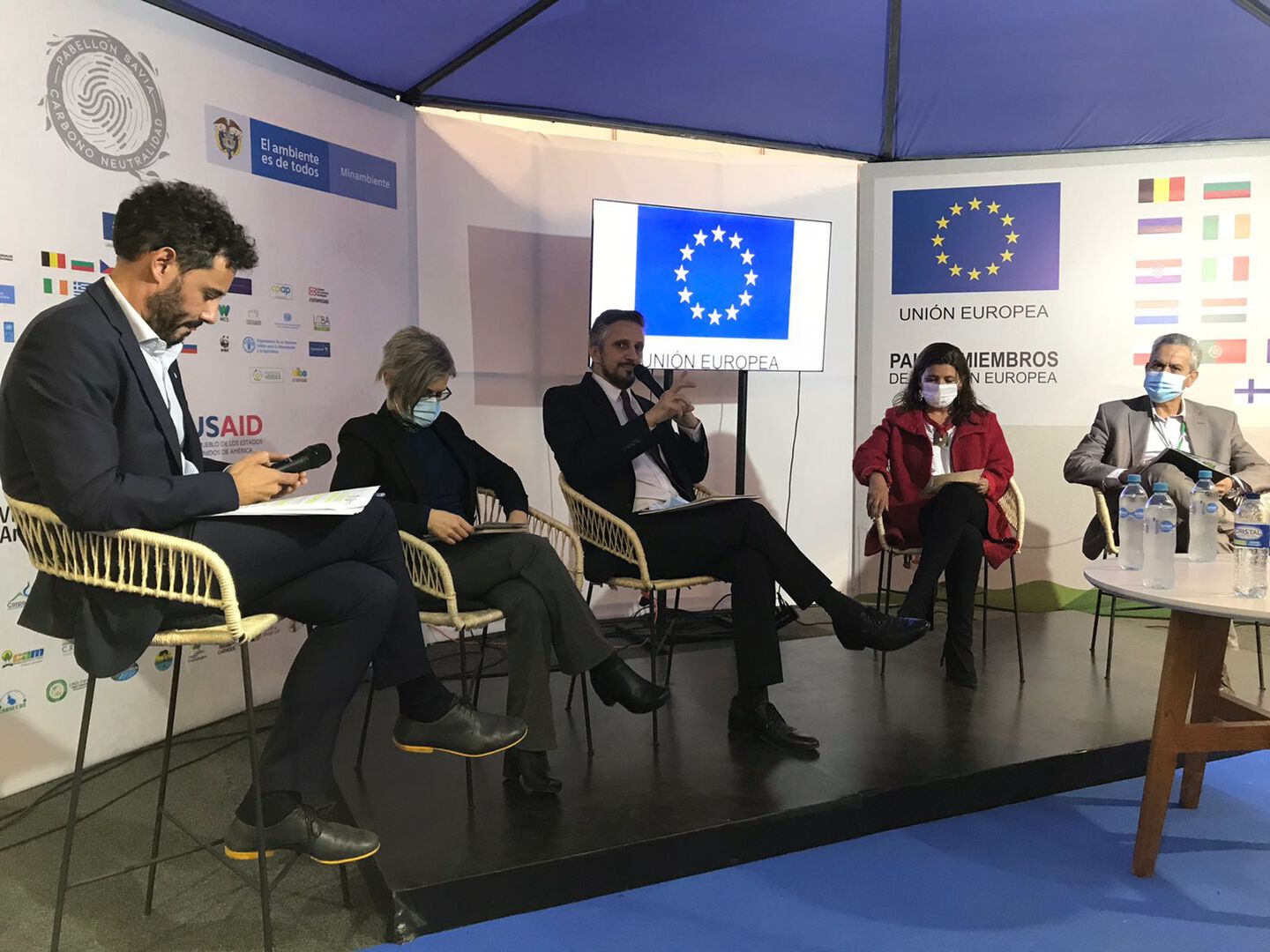 1 / 2