Herramientas
UNITED NATIONS MULTI-COUNTRY SUSTAINABLE DEVELOPMENT COOPERATION FRAMEWORK THE ENGLISH- AND DUTCH-SPEAKING CARIBBEAN 2022-2026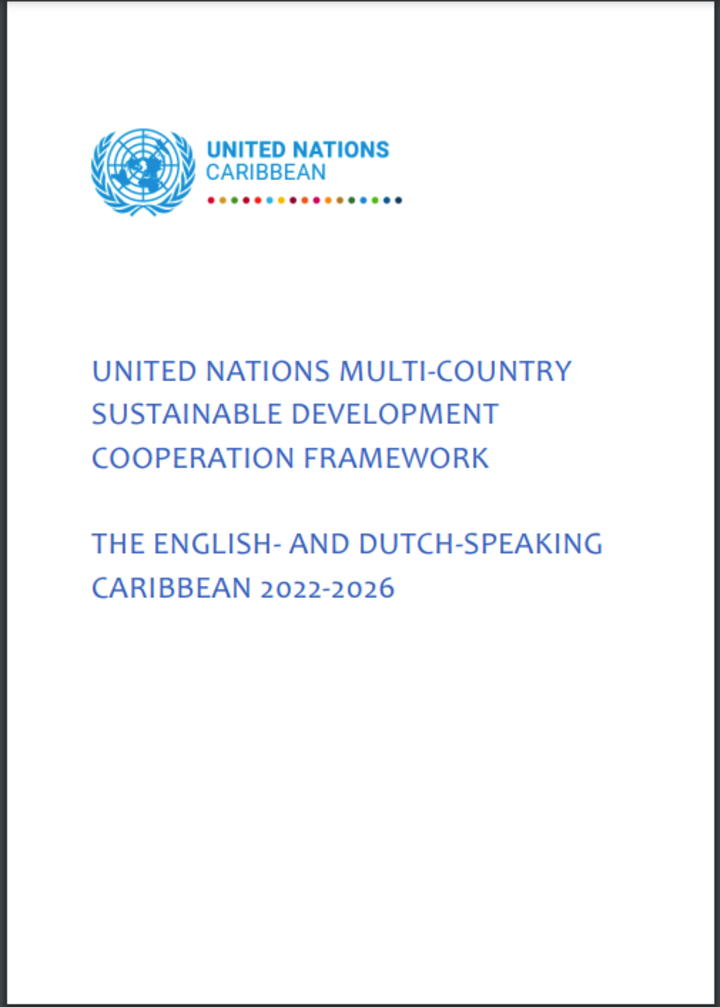 The Multi-Country Sustainable Development Cooperation Framework (MSDCF) for the English and Dutch-speaking Caribbean, covering the period 2022-2026, is the most important instrument for planning and implementation of the UN development activities towards the fulfilment of the 2030 Agenda. This framework has been developed as the world continues to grapple with the COVID-19 pandemic. In the Caribbean, as elsewhere, the impact of the pandemic aggravated and revealed existing structural vulnerabilities and provides the opportunity to 'build back better'. To address such vulnerabilities the UN and the governments in the region are committing to contribute to significant structural changes in the economies and governance systems of the countries, towards:
Economic resilience and shared prosperity
Equality and well-being
Resilience to climate change and shocks, and sustainable natural resource management
Peace, safety, justice, and the rule of law
Under each of these four priority areas, specific desired changes were defined for UN contribution, as reported in the below diagram. The Vision is for the region to become more resilient, possess greater capacity to achieve all the SDGs, and become a place where people choose to live and can reach their full potential. UN contributions will be operationalised at the country level, while adopting regional solutions where relevant, fostering regional cooperation and integration, and being guided by the principle of 'leaving no one behind'.